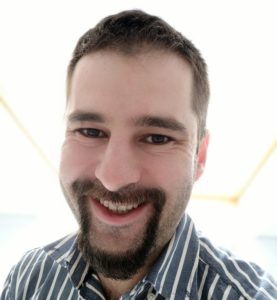 My name is R. Paulo Delgado, and I make my living as a ghostwriter and freelance writer. I have published over 35 books (both personal and for clients), and my articles have appeared in Forbes (ghostwritten), Entrepreneur Magazine, Business Insider, The Writing Cooperative, Entrepreneur Handbook, and numerous other esteemed publications.
But I wasn't always a writer.
I obtained a University of Cambridge accredited diploma in Software Engineering in 2002. I immediately went into business as a freelance software and web developer. I have written customised software and developed web applications for multitudinous industries ranging from small Mom and Pop Shops to large corporations such as Coca Cola Enterprises in Belgium. My experience in the software and web development world is extensive. Please see the end of this article for a list of a few of the technologies I've worked with.
My heart, however, has always been in writing, and in 2012 I started writing novels late into the night. I self-published over 30 books in only a few years, wrote over 1,200,000 words, and obtained over 400 five-star ratings.
I wrote under very many pen names and in several genres. Apparently, this is a Portuguese thing.
I was born into a Portuguese family in South Africa, although English is my first language. I speak Portuguese well, and understand a fair amount of German, although I'm hesitant to ever attempt speaking it for fear of making too many blunders.
I regularly write articles on Medium.com, spanning many topics and styles, as well as contribute to several publications on there.
You can have a look at some of my fiction as Paulo da Silva here.
As a freelancer, I have written and ghostwritten everything from technical documentation to About Us pages to SEO articles for blogs. You can find out my rates here.
I currently divide my time between the UK and Germany.
Personally, I am a husband, and father of one — soon to be two (any day now!) My family means everything to me.
Some of the industries I've worked with professionally
Real estate (extensive experience)
Travel (extensive experience)
Logistics (extensive experience)
Accounting and Financial Sector (extensive experience)
Retail and Wholesale
Others
A few of the technologies I've worked with as a programmer
This section is heavy on the technical language, so please skip it if you are unfamiliar with the terms.
Some of the technology I've programmed in and with includes:
PHP
C#, VB .Net
WordPress / Programming WordPress Plugins
Drupal Modules
Adobe Acrobat and PDF Manipulation
Amazon Web Service
Javascript, jQuery
ASP .Net
SQL Server
MySQL
Oracle
VBA for Excel, VBA for Word
Microsoft Access Programming
And others